If you've found this site useful, we'd really appreciate a small donation to help with the hosting costs. Thanks!
The 1934 Drawing and its Correspondences in Picasso's Oeuvre
Phallus and Nude, 1903
This erotic drawing by Picasso of 1903 bears obvious similarities to the female on the right in relation to the hidden phallus in the centre of the 1934 drawing.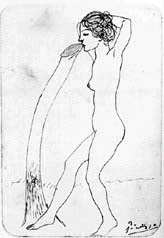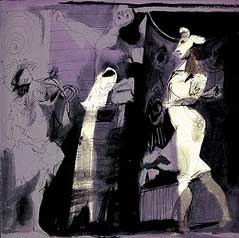 © Mark Harris 1996, 1997


---
---