If you've found this site useful, we'd really appreciate a small donation to help with the hosting costs. Thanks!
The 1934 Drawing and its Correspondences in Picasso's Oeuvre
The Vollard Suite
Many of the engravings in the "Vollard Suite", and a range of Picasso's other pictures from the same period, depict a vase of flowers.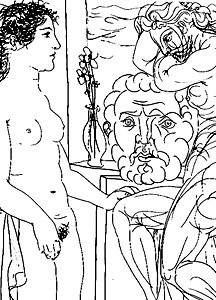 This motif is also present in the 1934 drawing where it has been ingeniously disguised and incorporated laterally into the arm of the female on the right.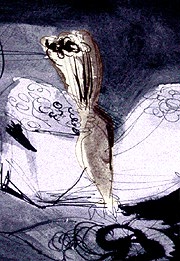 The symbolism of flowers, according to the Picasso scholar Eberhard Fisch (in a letter to the author, dated 1993), refers to the short lived beauty of woman, and by implication, the fleetingness of love itself.
© Mark Harris 1996, 1997


---
---