If you've found this site useful, we'd really appreciate a small donation to help with the hosting costs. Thanks!
The 1934 Drawing and its Correspondences in Picasso's Oeuvre
Minotaur with Javelin, 1934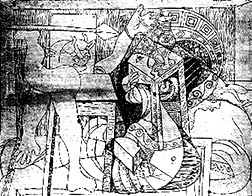 In this drawing, executed just a few months before the recently discovered drawing, there is a similar spear motif placed in an almost identical location, horizontally along the upper edge of the composition.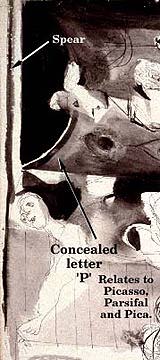 In the 1934 drawing the spear relates to a scene from Wagner's "Parsifal". Picasso's "Minotaur with Javelin" also contains a severed arm motif similar to the one in the drawing.
© Mark Harris 1996, 1997


---
---