If you've found this site useful, we'd really appreciate a small donation to help with the hosting costs. Thanks!
The 1934 Drawing and its Correspondences in Picasso's Oeuvre
The Dream, 1932
The left hand figure in the 1934 drawing is very similar to Picasso' s well known painting, "The Dream," of 1932. "The Dream" is perhaps the best known portrait of Picasso's mistress, Marie-Thérèse Walter.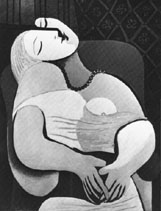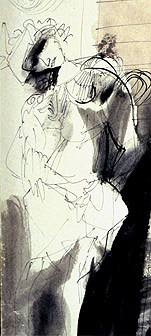 The depictions of the her torso, tilted head and clasped hands in both the works are almost identical.
In addition, the painting contains a hidden phallus in the upper part of the sitter's head which recurs as a hidden phallus motif in the face of the right hand figure in the drawing and a number of other hidden phallus motifs elsewhere in the composition.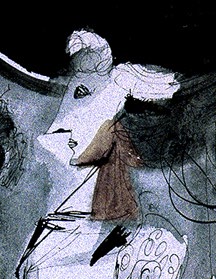 © Mark Harris 1996, 1997


---
---