If you've found this site useful, we'd really appreciate a small donation to help with the hosting costs. Thanks!
The 1934 Drawing and its Correspondences in Picasso's Oeuvre
Crucifixion, 1930
Picasso's 1930 "Crucifixion" reveals a number of symbols which recur in the 1934 drawing, principally these are the ladder, the disguised sun and moon either side of the crucified figure and the mounted picador with his spear.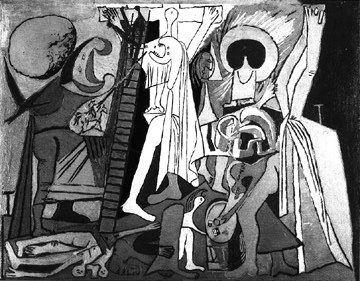 © Mark Harris 1996, 1997


---
---