If you've found this site useful, we'd really appreciate a small donation to help with the hosting costs. Thanks!
The 1934 Drawing and its Correspondences in Picasso's Oeuvre
Classical Prints of the 1920's and 1930's
A wide range of Picasso's prints and drawings of the 1920's and 1930's contain depictions of hands that are identical in style to the crucified figure's right hand (seen on the left) in the drawing.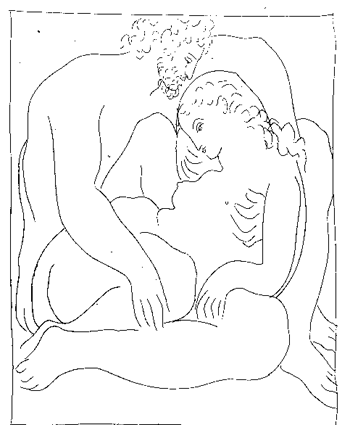 Picasso has laid special emphasis on the hands of the crucified figure, in fact he appears to have three hands, each of which are drawn in a different style.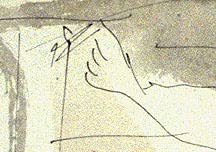 This special emphasis of Picasso's crucifixion hands is a characteristic noted by Lydia Gasman, in her Phd, "Mystery, Magic and Love in Picasso, 1925-1938: Picasso and the Surrealist Poets," Columbia University, 1981.
© Mark Harris 1996, 1997


---
---